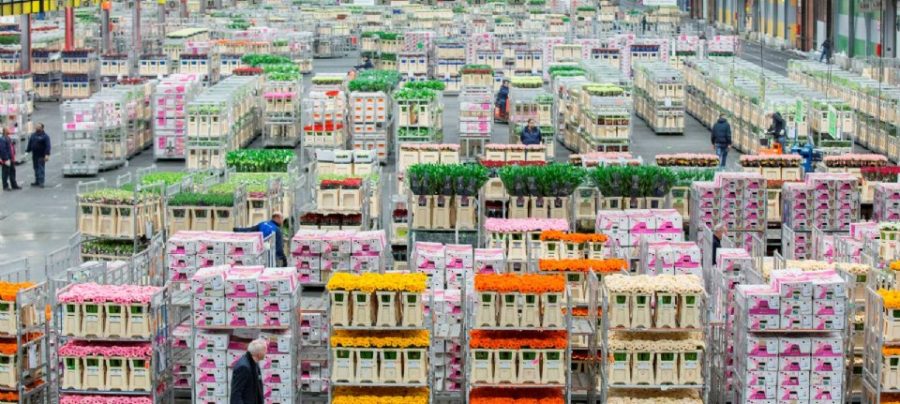 In addition to the option of selling and/or buying flowers and plants via the platform, logistics is an important cornerstone within NGM. That is why New Green Market offers and co-ordinates the right logistical solutions for both growers and buyers.
Your desired delivery criteria
It will soon be possible to search the platform on the basis of your desired delivery criteria. You can simply indicate where and when you want the products delivered. The marketplace will then show you all the products that can be delivered at your desired time and location.
Tests
Currently, we are already so far advanced in the development of the logistics that the first tests within the coordination have already been delivered and we are still doing various tests on a daily basis. We are busy with development and optimisation, which is why we want to keep you informed of our plans.
Professional auction partners
NGM collaborates with professional auction partners in Aalsmeer, Naaldwijk and Rijnsburg in the Netherlands, with mutual logistical connections at other hubs. In this way, your product will always be delivered within the right time frames and at the right location.
New service for florists and garden centres
We now have a fixed address at the auction especially for florists and garden centres in order to have your orders delivered. This means that you will no longer need to waste time driving from here to there at the auction site to collect your orders.
The orders will be placed on trolleys at this new delivery address at the auction. A personal dock with loading floor will be available here, where you can easily load your orders. This New Green Market Logistic Partner has a cold store, so it will not be a problem to store your trolley overnight. As this NGM partner has a quality inspector, you will always be assured of top quality flowers or plants.
Is this a service that your business would like to make use of in the near future? Please contact Frank Grunder for more information about this NGM service.
FRANK GRUNDER
SALES