Marketplace
New Green Market is a digital marketplace for the floriculture sector, dedicated to fair and equal opportunities for all. Our global platform connects green buyers with green traders, 24/7. Please click on one of the buttons above, to find more information on how our system works, who can join our trading platform and all of its benefits.
Sneak peek of the NGM marketplace
We're very excited to show you a snapshot of our live of our system: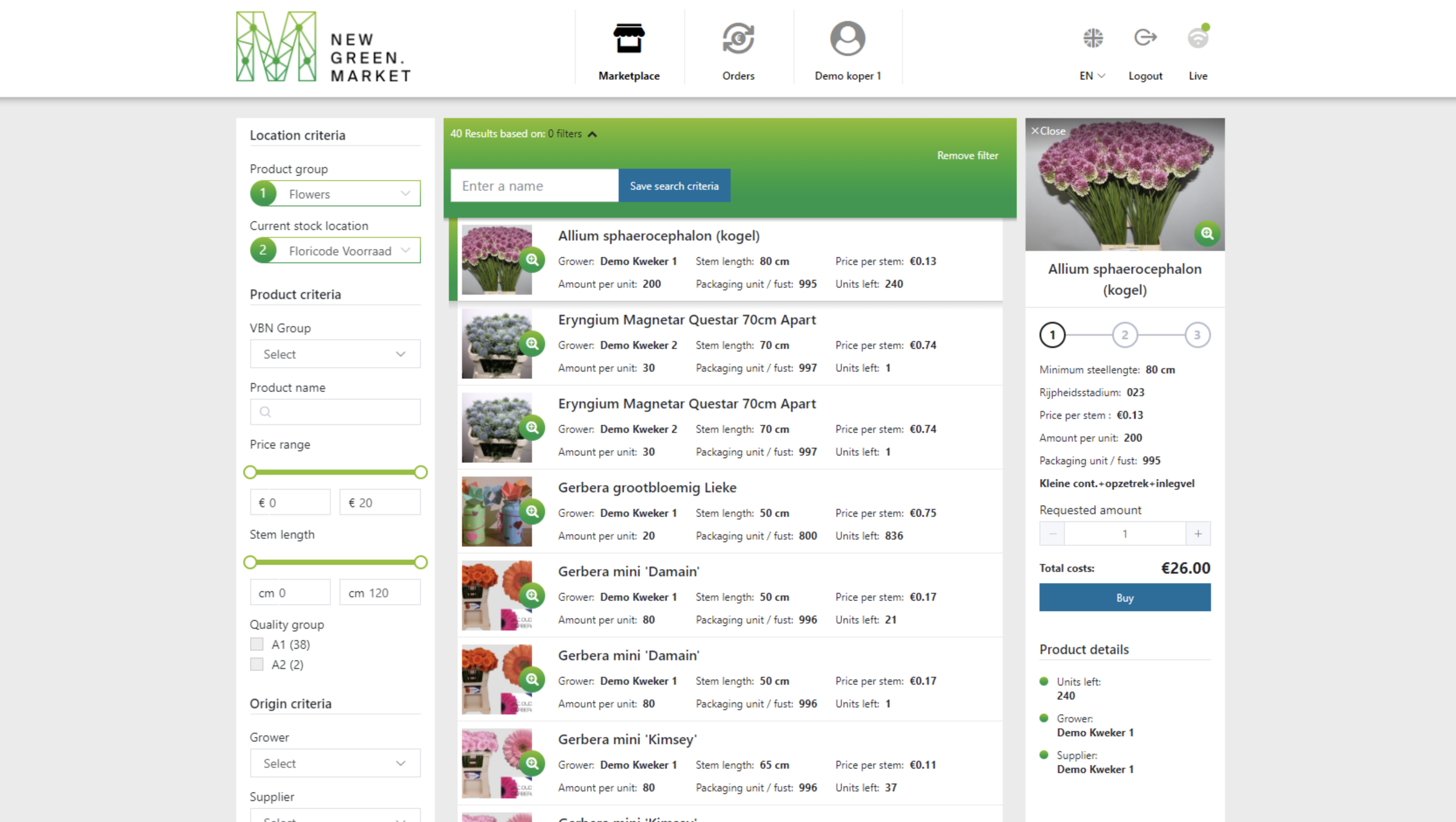 Ready to discover your green matches?

Prefer to have a look around first? No problem, request a demo! We're happy to give a free demonstration of the system.