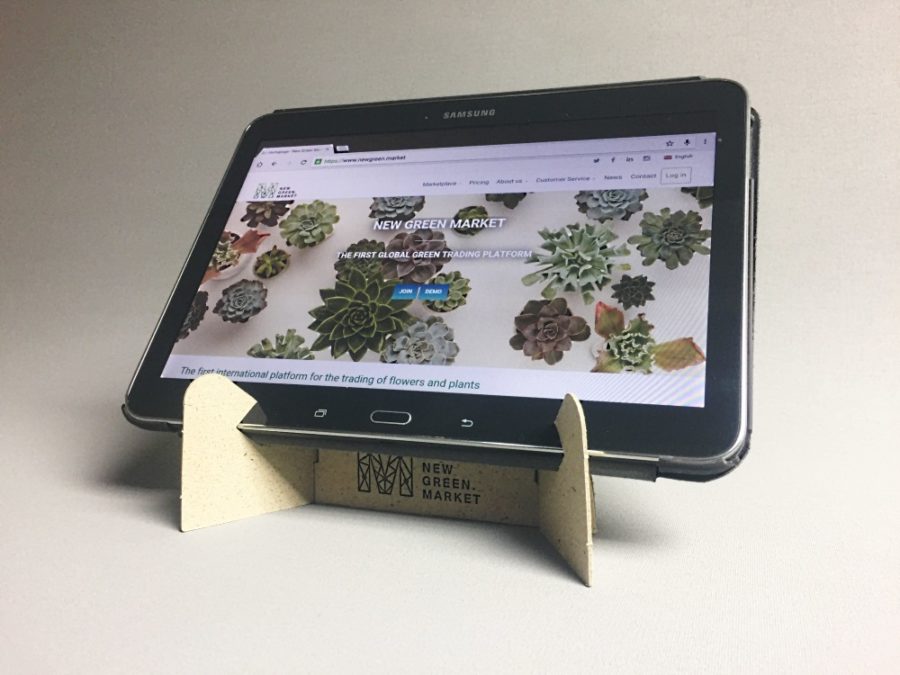 IPM 2018
IPM 2018 once again attracted many visitors and interested parties from the green market. It is a fantastic experience, not just to see so many passionate companies and individuals but to share in it. As a new passionate and innovative green business, NGM needed to be present. Visitors could find us at the stand of one of our pioneers: Floramedia, at a prominent location in Hall 2. This was the perfect opportunity for us to meet new and existing customers from all corners of the world.
International audience
We had the honour of welcoming a diverse international audience and visitors ranged from spontaneous encounters to producers and traders who looked us up specially during the event. We thoroughly enjoyed speaking with so many passionate experts from the green market.
During our discussions, we walked visitors through the process of New Green Market: where we come from and where we are heading. We also gave demos and showed exactly how New Green Market works.
Tablet holders
The giveaways, with their connection to green and technology, were a hit. The handy tablet holders are just the thing to mount your tablet on in order to continuously follow the developments of New Green Market. Here's a fun fact: the tablet holders are made from a sustainable, recycled material. Do you also want to receive a tablet holder? Please contact us and we'll send you one or bring it to our appointment!
We love receiving feedback
Feedback
We love receiving feedback and we think it's great that at IPM, we were able to receive feedback directly. We of course also wanted to know what interested parties thought about the platform. The following are just a few of the wonderful comments we received:
Completely independent; no interference from production or the trade.
A lot has been contributed by parties from outside the industry.
Very innovative and complete; its future certainly looks to be comprehensive and powerful.
Not a webshop, but a true marketplace.
The openness and transparency means, no limits from the start.
The market determines your rating as a grower or buyer.
The options offered by the logistics services are a major enrichment.
International with new connections.
Proven operational stability and execution.
Keen pricing.
If you also have feedback to share with us, we would love to receive your compliments as well as your suggestions. They will help us to make the platform even more accessible, leaner and better for everyone. Please contact us, we'd love to help!