Save costs with New Green Market
Smart and easy online trading in Flowers & Plants
New Green Market helps you grow your green trade & convert more sales. Online trading is time-saving and our software helps you get better insights. We automate the tasks you hate and we save costs in your purchasing process. Our platform is great to use and it makes trading in flowers and plants smarter and easily accessible to all digitized green buyers and sellers in our industry.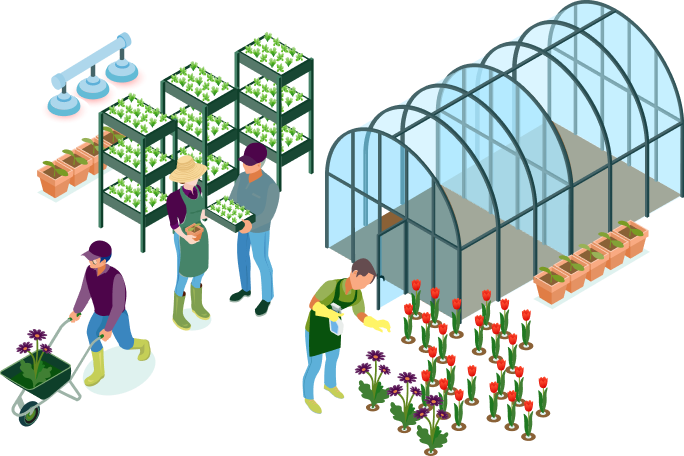 Reliable match
We offer a reliable and stable matching tool with smart and attractive services.
24/7 smart trading
Your VMP links are always up and running and our marketplace has an ever wider range of flowers and plants available 24/7.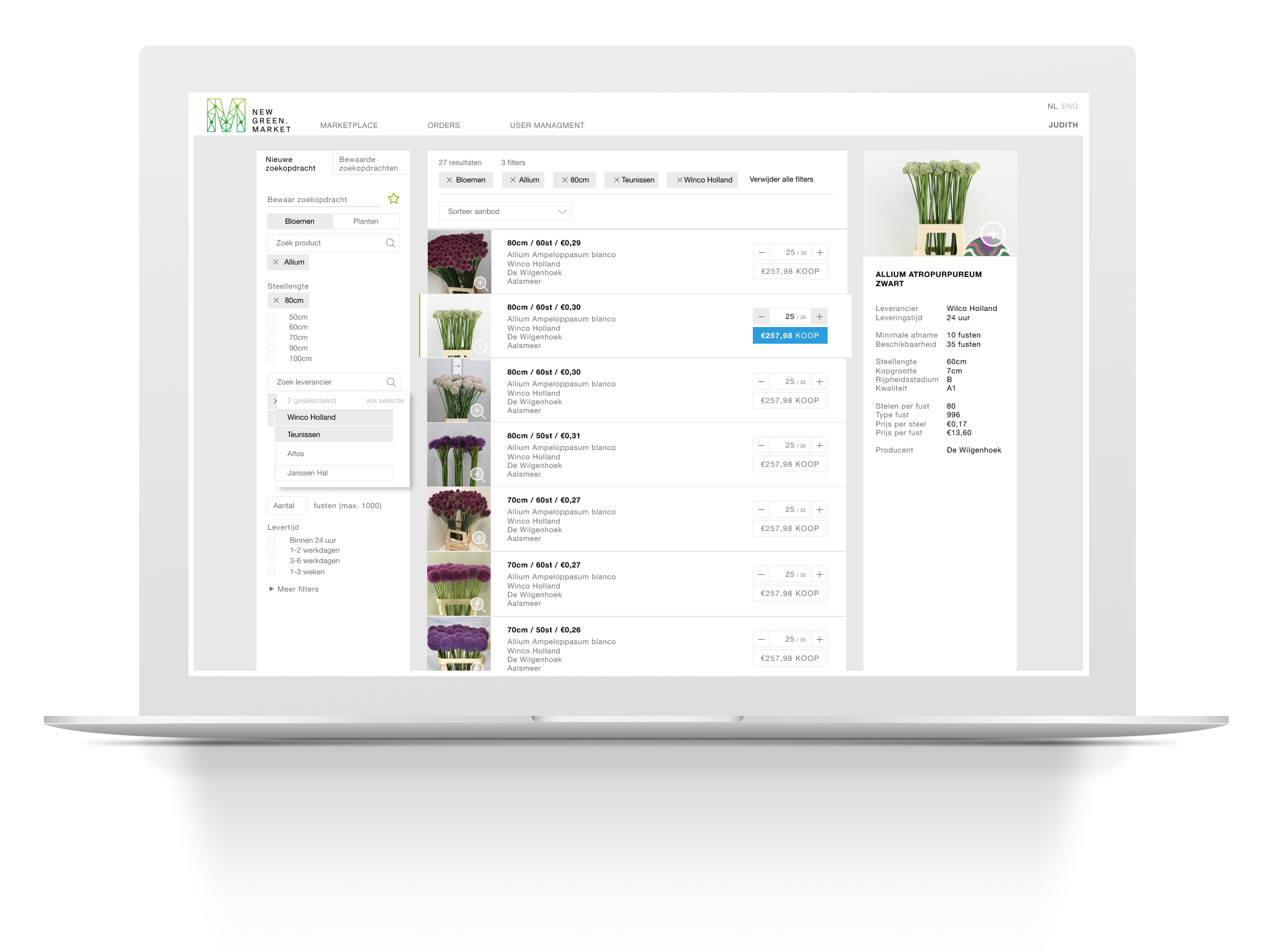 No transaction costs
Trading via New Green Market is without transaction costs.
Equal opportunities
We are an independent and open platform that is accessible to all. Every participant operates according to the same rules, creating equal opportunities for everyone
With New Green Market you can:
Have steady control of your VPM connections
Offer products faster and easier
Get connected with more buyers and sellers
Determine your connections yourself
Trade easy online and fully digital
Get data about selling and buying
Generate business intelligence
Make use of our first logistic service
Some early adopters of New Green Market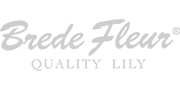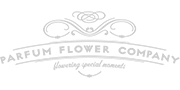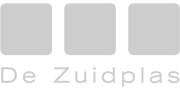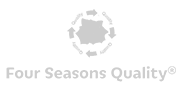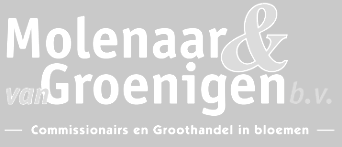 We focus on the Value Chain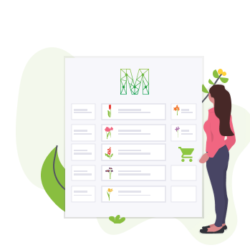 Smart global trading
We offer a global independent,
open and transparent trading
platform for anyone active in the
horticultural industry
Reducing waste
Smarter matching and innovative
global logistics mean less waste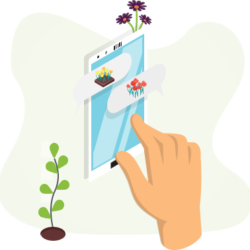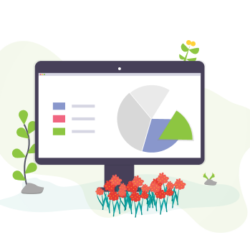 Sustainable Innovation
Social impact and sustainable
innovation is a must and
an opportunity; a benefit to everyone
A broad offer
Consumers demand more; more
varieties, different qualities and
different prices. We make it
happen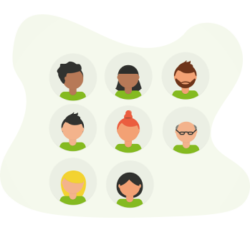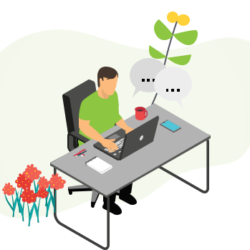 Smart Efficient Logistics
We offer innovative global logistics
with our worldwide network and
distribution facilities, managed by
experts
The founders
New Green Market is a joint venture, which was founded by passionate specialists with wide-ranging expertise in the green sector.
Our extensive experience in this area extends to broad knowledge of flowers and plants, technology, trade, innovation and logistics.